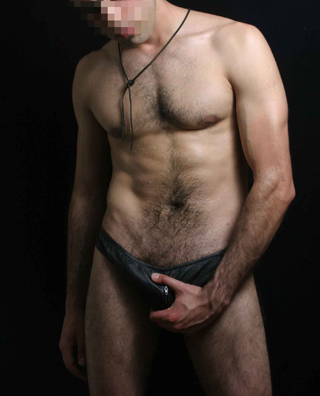 Connect2men.com - Gay Adult Directory listing for Gay Escorts, Gay Masseurs, Gay Models and Visitors in the UK and Worldwide.

4,140+ Gay Escorts, Gay Masseurs and Gay Model Personal Profiles with photos offering Personal Services to you. Connect2men.com receives over 5 million Page Views per annum.

Your Profile, Pictures and direct contact details can be seen by 10,000's of guys.



SILVER – Visitors. Register NOW - FREE
FREE
Access all areas including automatic verification to view X-rated Personal Photo Galleries and access to the XXX Photo Library

GOLD – Escorts/Masseurs/Models. Register NOW - FREE
FREE - List YOUR Profile/Profile Photo as a Gay Escort, Masseur or Model
Personal Photo Gallery – Upload up to 8 photographs into YOUR Personal X rated Photo Gallery
Profile Search - Listing of YOUR Profile and Photos in "Quick Search" and "Advanced Search Results" after Platinum/Diamond/ Diamond Plus Profiles/ Photos
C2M Gallery Search – A picture is 1,000 words search by Photo. Priority Listing of YOUR Profile Photo in "C2M Photo Gallery Search" behind Platinum/Diamond/ Diamond Plus Profile Photos
YOUR Profile can be Viewed by all Visitors, unregistered and registered
View other X-rated Personal Photo Galleries and access to the XXX Photo Library

PLATINUM – Escorts/Masseurs/Models - £9.99 p.m

Profile – List YOUR Profile and Photos as a Gay Escort, Masseur or Model
Personal Photo Gallery – Upload up to 8 photographs into YOUR Personal X rated Photo Gallery
Profile Search - Priority Listing of YOUR Profile and Photos in "Quick Search" and "Advanced Search Results" in front of all Gold Profiles/Photos and after Diamond/ Diamond Plus Profiles/ Photos
C2M Gallery Search – A picture is 1,000 words search by Photo. Priority Listing of YOUR Profile Photo in "C2M Photo Gallery Search" in front of all Gold Profile Photos and behind Diamond/Diamond Plus Profile Photos
YOUR Profile can be Viewed by all Visitors, unregistered and registered
View other X-rated Personal Photo Galleries and access to the XXX Photo Library

DIAMOND – Escorts/Masseurs/Models - £50 p.m

Photo Wall on the "Home Page" – Diamond Account Holders Profile Photograph will be included on the Home Page "Photo Wall" (55 fixed slots available). Place the cursor over YOUR photo, YOUR information displayed will include: Name, Area, Mobile number. Click on YOUR photo to access YOUR Personal Profile. Direct contact can be made via YOUR email/mobile phone
Every Web Page/Photo Side Panels – Diamond Account Holders Profile Photograph will be included on every Web Page. (44 fixed slots available). Place the cursor over YOUR photo image, YOUR information displayed will include: Name, Area, Mobile number. Click on YOUR photo to access YOUR Personal Profile. Direct contact can be made via YOUR email/mobile phone.
Profile – List YOUR Profile and Photos as a Gay Escort, Masseur or Model
Personal Photo Gallery – Upload up to 8 photographs into YOUR Personal X rated Photo Gallery
Profile Search - Priority Listing of YOUR Profile and Photos in "Quick Search" and "Advanced Search Results" in front of all Gold/Platinum Profiles/Photos and after Diamond Plus Profiles/ Photos
C2M Gallery Search – A picture is 1,000 words search by Photo. Priority Listing of YOUR Profile Photo in "C2M Photo Gallery Search" in front of all Gold/Platinum Profile Photos and behind Diamond Plus Profile Photos
YOUR Profile can be Viewed by all Visitors, unregistered and registered
View other X-rated Personal Photo Galleries and access to the XXX Photo Library
To reserve your place email Stephen@connect2men.com

DIAMOND PLUS – Escorts/Masseurs/Models - £100 p.m

Top Slot in the Header Panel on Every Web Page – Diamond Plus Account Holders Profile Photograph will be included on EVERY Web Page in the Header Panel(10 slots available). Just place the cursor over the photo, information displayed includes: Name, Area, Mobile number. Click on the photo to access YOUR Personal Profile. Direct contact can be made by email/mobile phone.
Photo Wall on the "Home Page" – Diamond Account Holders Profile Photograph will be included on the Home Page "Photo Wall" (55 slots available). Place the cursor over YOUR photo, YOUR information displayed will include: Name, Area, Mobile number. Click on YOUR photo to access YOUR Personal Profile. Direct contact can be made via YOUR email/mobile phone.
Personal Photo Gallery – Upload up to 8 photographs into YOUR Personal X rated Photo Gallery
Profile Search – 1st Priority Listing of YOUR Profile and Photos in "Quick Search" and "Advanced Search Results" in front of all Gold/Platinum/Diamond Profiles/ Photos
C2M Gallery Search – A picture is 1,000 words search by Photo. 1st Priority Listing of YOUR Profile Photo in "C2M Photo Gallery Search" in front of all Gold/Platinum/ Diamond Profile Photos
YOUR Profile can be Viewed by all Visitors, unregistered and registered
View other X-rated Personal Photo Galleries and access to the XXX Photo Library
To reserve your place email Stephen@connect2men.com
The memberships are a monthly recurring membership. Please allow 24 hours for upgrades by credit card. Profiles and Upgrades are subject to our Terms and Conditions